Worship with Us—Online or in Person
Worship Times:
9:30 a.m. Worship in the Sanctuary
10:40 a.m. Faith Formation
10:45 a.m. Children's choir
Each Sunday, you'll find a gathering of people seeking to know about God. Our worship service is meant to enable all of us to experience the presence of God and to take that experience into the rest of life—loving our neighbors and serving others. While our worship tends toward the traditional, it isn't stale or static. Worshipers are invited to connect through music, prayer, and scripture. Services last approximately one hour.
Children under third grade participate in Godly Play, where they experience Bible stories and wonder about God through imagination and play.
All are welcome.

Everyone

.
Join us in worship shaped by scripture, song, prayer, and sacrament!
Click here to download the most recent FPC newsletter.
Click here to watch other past services and listen to podcasts of other recent sermons.
Our Mission
God calls us to love one another. Here at First Presbyterian Church, we have a history of caring for the least of these and continually imagine how we can love in deeper and broader ways. We believe that mission is done in partnership and alongside those we are serving. Currently, we financially support many local missions, but also participate in hands-on missions
.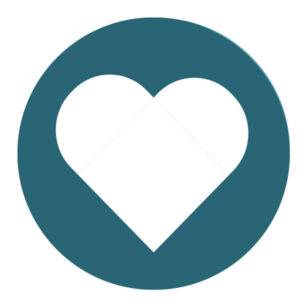 CHRISTIAN CLEARING HOUSE,
CARING
CUPBOARD
Each month First Presbyterian Church collects personal care products, such as toothpaste, soap, feminine products and childcare items, and are distributed to those in need through Christian Clearing House.
November: Feminine Products
December: Diapers
MOBILE FOOD PANTRY
FPC hosts four mobile food pantry distributions throughout the year in cooperation with Chopin Hall and other community service organizations to provide food for the hungry throughout our community.
Our final 2023 date is December 2. It will be from 8:30 a.m.-10:30 a.m
. Volunteers should be here at 7:30am
PRESBYTERIAN WORLD MISSION
Through world mission of the PC(U.S.A.), we support mission co-workers Rev. Jed and Jenny Koball in Peru. Each year we support their ministry financially and in 2017 took an intergenerational mission trip to Peru to visit them. To learn more
click here
.
The last Mobile Food Pantry of 2023 will be Saturday, December 2 at FPC. We are in need of volunteers, so consider joining us and offering our neighbors some extra food for their cupboards this holiday season. Please come to the church by 7:30am Saturday, December 2.
Caroling Caravans
Sunday December 18 immediately following worship. Gather in Fellowship Hall to be divided into groups to travel around so we can bring joy to our at-home friends! RSVP on the sheet outside the office. Or click here.
Sunday December 3, 2nd Hour Faith Formation. Come prepare for the Advent season – we will share food and fellowship, Advent activities and service projects. All ages!

The role of stewardship
Stewardship is a year-round commitment to the careful and responsible allocation of resources. You will hear more about financial gifts during our fall season because the congregation is asked to make pledges for the upcoming year and those pledges develop our budget. It will only be through our financial gifts that our ministries are able to be maintained and expanded in the community.
Our 2024 Stewardship Campaign: Storied Faith
Click here or on the image to the right to learn more about our 2024 stewardship campaign: Storied Faith
CLICK HERE TO LEARN MORE ABOUT OUR NURSERY SCHOOL
Our philosophy
First Presbyterian Church Nursery School is a preschool learning center founded that was in 1975 that offers half-day classes (mornings and afternoons) for 3- and 4-year-olds. Because a child learns through their play in their preschool years, our program is play-oriented. Click here to learn more about our nursery school.
Please click on the link below to download a registration form for the 2023-2024 school year.
Interested in Joining our Staff?
Click Here for :

Employment Opportunities
First Presbyterian Church |
2330 South Main Street |
Findlay, OH 45840