"Honoring our heritage, we are a dynamic body
welcoming all to Christ's spacious table,
illumined to serve God with imagination and love."
Join FPC Director of Music Clint Miller each Wednesday through May 26 at 7 p.m. on Zoom as he helps us explore the texts and stories of the great hymns and songs of our faith. The theme for the remainder of the program is "Music of God's Creation." Email Clint Miller if you are interested in joining.
Music and Arts Camp is filling up
There are still a few slots left for this year's Music and Arts Camp scheduled for June 7-11 from 9 a.m. to 3 p.m. The event is open to campers 5 years old (as of 8/1/21) through fifth grade, and will culminate in a closing celebration and art show on Friday evening.
Click here for a registration form, or pick one up in the church office. Registrations will only be accepted at the church office from 10 a.m. to 3 p.m. Monday through Friday, or by mail.
Contact Clint Miller at
cmiller@findlayfpc.org
for more information.
Upcoming Mobile Food Pantry
The next mobile food pantry of 2021 is scheduled for Saturday, May 22. We are in need of volunteers to help sort and distribute food to our neighbors in need. Please click here to sign up to volunteer. Volunteers are needed in the Great Room beginning at 7:45 a.m.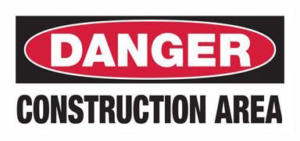 Bell tower restoration update
The brick work project on the bell tower is under way. There will be scaffolding, a lift and other mechanized equipment on site. There will be no access to the portico or main entrance to the church and everyone will have to enter through the downstairs drive-through until further notice. Maintenance staff will block off the restricted area with orange cones, so please do not enter these areas until it is safe to do so. The main entrance will be reopened when the crew moves to the back side of the bell tower, however, the portico/door at the elevator at that time will be not accessible. We will keep you informed of any further details as they become available.