We are part of Jesus' flock and he is our shepherd who guides us in our journeys. The Flock includes school-aged sheep, little lambs, and volunteer shepherds.
Godly Play
In most religious education, children are told who God is. In Godly Play, children discover who God is. Godly Play helps children explore their faith through story, gain religious language, and enhance their spiritual experience through wonder and play. Using the principles of learning in the Montessori method, we respond to the child's request to 'help me do it by myself.'
Godly Play takes place every Sunday during the 9:30 a.m. service. Children (preschool through third grade) are blessed during the service and led to the Godly Play room. Children will be encouraged to explore their thoughts, ideas, and feelings about the Godly Play story and will be equipped with resources to continue the experience at home. We encourage families to share Bible stories and wonder together.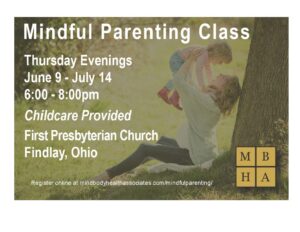 Click here to register for our Summer Mindful Parenting Class.
Little Ones Room
The Little Ones Room is open at 9:20 a.m. every Sunday for the 9:30 a.m. service for babies and children up to age 3, on the third floor. Trained volunteers are there to care for your children while you worship and pagers are available.
PrayGround
We hope you will join us on the first Sunday of each month and take part in the PrayGround at the front of our Sanctuary. This will be a space for preschool through school-aged children to explore Bible stories more with their parent, as the readings and sermon are delivered. Nicole Cramer will be there to assist parent and child with a fun, yet quiet activity.
This is an opportunity for our FPC family to worship together and for children to experience the service and find their place there. We are encouraging their exploration of worship so it becomes a part of them and is something they will continue to seek as adults.